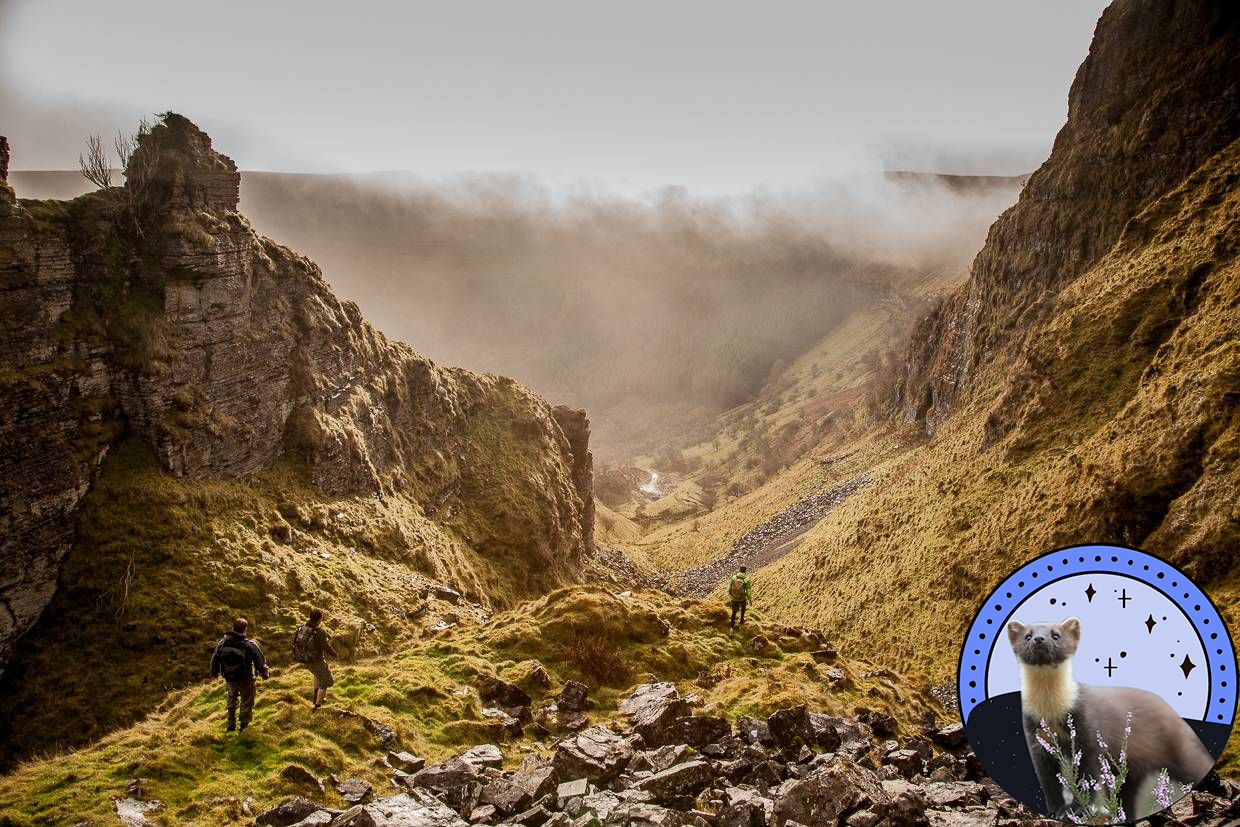 Eagles Rock Adventure
—
Difficulty:
Intermediate
Date: 6th October
Hike Details
Length: 3 km 4hours

Meeting time: 9:45am

Finish time: 12:00pm approx

Meeting point: Eagles Rock Car Park
—
This month, Sligo GGW will head to the dramatic cliffs of Eagle's Rock in Co. Leitrim. This is the site of the 'Hag's Leap', Ireland's highest freestanding tower. Formed from retreating glaciers during the last ice age, the 330m summit of Hag's Leap has only been stood on by 6 people (the last ascent in 2012). Eagle's rock is a short but steep and boggy climb. From the top we will have lunch, relax and enjoy vivid views of the Glenade valley.
—
What's included?
A 3 HOUR GUIDED HIKE

A FULL ITINERARY AND CHECKLIST OF WHAT TO PACK/WEAR
*Transport is not included however we strongly encourage and promote car pooling. This can be organised in our GGW community Facebook group HERE. GGW wants to do our part in minimising the amount of greenhouse gas emissions by having fewer cars on the road. Car pooling also has other benefits- saves you money, is better for the environment, reduces traffic and is a great way to make new friends :) If you would like to offer a spot in your car for this adventure or are looking to join a car pool then post the Facebook community group with your offer. We also suggest that all passengers split the cost of fuel.
No exchanges, refunds of your ticket or transfers of your ticket onto another adventure.

Over 18's only.

Do not be deterred coming solo as you will leave with new friends :)

Hiking boots/hiking shoes along with a waterproof clothing are required for all our adventures.

Places are limited and on a first come first served basis so early booking is recommended .

Once you have signed up to be a part of the GGWTRIBE you will receive your itinerary and details of what to pack and wear the Tuesday before your adventure.

We understand at times that you may not be able to attend due to sickness or other commitments but if possible please try your best to give 48 hours notice by emailing hello@galzgonewild.com